Yumi HOTTA, The famous writer of the well known manga Hikaru No GO will be in Grenoble for the EYGC 2017 from 18 to 20 February.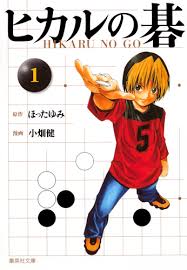 The famous manga written by Yumi HOTTA and drawn by Takeshi OBATA –  Shūeisha (jp) and Tonkam (Fr).
She will share some time with European youth players and will probably play on 13×13 board with them.
We are very LUCKY!
Thank you so much, again Miss HOTTA to come to Grenoble.
domo arigatou gozaimasu
どうも 有難う 御座います